Saturday, July 16th, 2016 11 am to 4 pm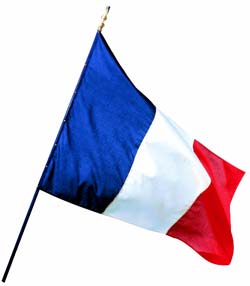 In France, and for French people around the world, July 14 is celebrated as Bastille Day, the beginning of a revolution that freed the citizens from a tyrannical government. In the late 1700s, the Bastille was used as a state prison, holding mostly political dissidents. On July 14, 1789, a crowd stormed the Bastille and released seven prisoners.
This historic event is commemorated every year with parades, fireworks, and the invoking of the words of the French Revolution: Liberté, égalité, fraternité – freedom, equality, and brotherhood!
Join Lafayette Village Saturday, July 16th, 2016 for a celebration of French liberty and culture. From 11 am to 4 pm, live, French-inspired music will be heard throughout the Village. Visit our many shops and restaurants for French-themed promotions, food and drinks.
This outdoor event is weather permitting.
---
---