Bastille Day- Sponsored by Simply Crepes
Saturday, July 14th, 2018 12 pm to 4 pm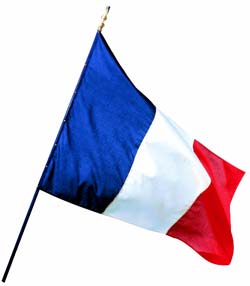 In France, and for French people around the world, July 14 is celebrated as Bastille Day, the beginning of a revolution that freed the citizens from a tyrannical government. In the late 1700s, the Bastille was used as a state prison, holding mostly political dissidents. On July 14, 1789, a crowd stormed the Bastille and released seven prisoners.
This historic event is commemorated every year with parades, fireworks, and the invoking of the words of the French Revolution: Liberté, égalité, fraternité – freedom, equality, and brotherhood!
Join Simply Crepes and Lafayette Village Saturday, July 14th, 2018 for a celebration of French liberty and culture. From 12 pm to 4 pm, enjoy French-inspired music, aerial dancing, Stilt walking, Mimes, and magicians, throughout the Village. Also be on the look out for princesses from Enchanted Wishes! Visit our many shops and restaurants for French-themed promotions, food and drinks.
More Details to come!
---
---