Saturday, July 16th, 2016 11 am to 4 pm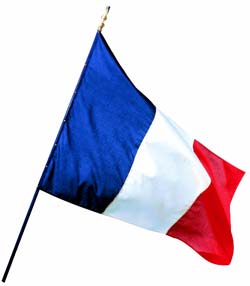 In France, and for French people around the world, July 14 is celebrated as Bastille Day, the beginning of a revolution that freed the citizens from a tyrannical government. In the late 1700s, the Bastille was used as a state prison, holding mostly political dissidents. On July 14, 1789, a crowd stormed the Bastille and released seven prisoners.
This historic event is commemorated every year with parades, fireworks, and the invoking of the words of the French Revolution: Liberté, égalité, fraternité – freedom, equality, and brotherhood!
Join Lafayette Village Saturday, July 16th, 2016 for a celebration of French liberty and culture. From 11 am to 4 pm, enjoy French-inspired music, aerial dancing, Stilt walking, Mimes, and magicians, throughout the Village. Also be on the look out for princesses from Enchanted Wishes! Visit our many shops and restaurants for French-themed promotions, food and drinks.
TIN CUP GIN- Playing French inspired music on The Green from 11 am to 4 pm
Mills Rainey Duo- French inspired Duo playing in the Courtyard from 11 am to 4 pm
Enjoy the spectacular aerial dancing s on the green, heads up for Sky High, Skyler the Juggling Stilt Walker, play a game of charades with a mime, or be in awe by the magic of Strolling Magician. Captain Jim is Magic!
Be on the lookout for Beauty and all her friends with Enchanted Wishes, and watch the spectacular sidewalk painting by Lisa.
MERCHANT HAPPENINGS
Joca's – Selling specialty dogs and shakes on The Green.
Lydia's – We have a great selection of gifts and artwork with a French touch.
Olive Wagon – 25% off the Flavor of the Month.
Orrman's Cheese Shop – Sampling cheese on The Green and in store.
StUf n SUCh- Featuring food tastings and "how to" demonstrations. Painting, bow making, lots of "StUf."
Simply Crepes – Selling steamed or raw oysters on the half shell with in house cocktail sauce, coleslaw, crepes and beverages on The Green.
The Chocolate Boutique – Triple chocolate milkshakes.
The Village Grill – Selling French inspired food and beverages on The Green.
Vino's Finos – Enjoy French wine by the glass and duck confit empanadas.
Bastille Day is still on tomorrow, however in light of the recent tragedy that took place in France yesterday during their Bastille Day Celebration, we will be holding a candle light memorial tomorrow night with Bay Leaf Baptist Church at Lafayette Village Raleigh to honor those who have been affected not only in France, but across our nation.
https://www.facebook.com/events/1769197746698743/
---
---